Ethereum Classic price has made substantial gains over the past nine trade days, increasing by almost 25%. However, an understandable and expected pause in bullish momentum could entice more buyers to enter the market if Ethereum Classic maintains its current value area.
Uniswap price is positioned for an imminent breakout. But in what direction, that remains to be seen. There are an overwhelming amount of mixed signals that could yield weight to any bullish or bearish bias. However, given Bitcoin's recent momentum, a breakout higher is the more near-term scenario.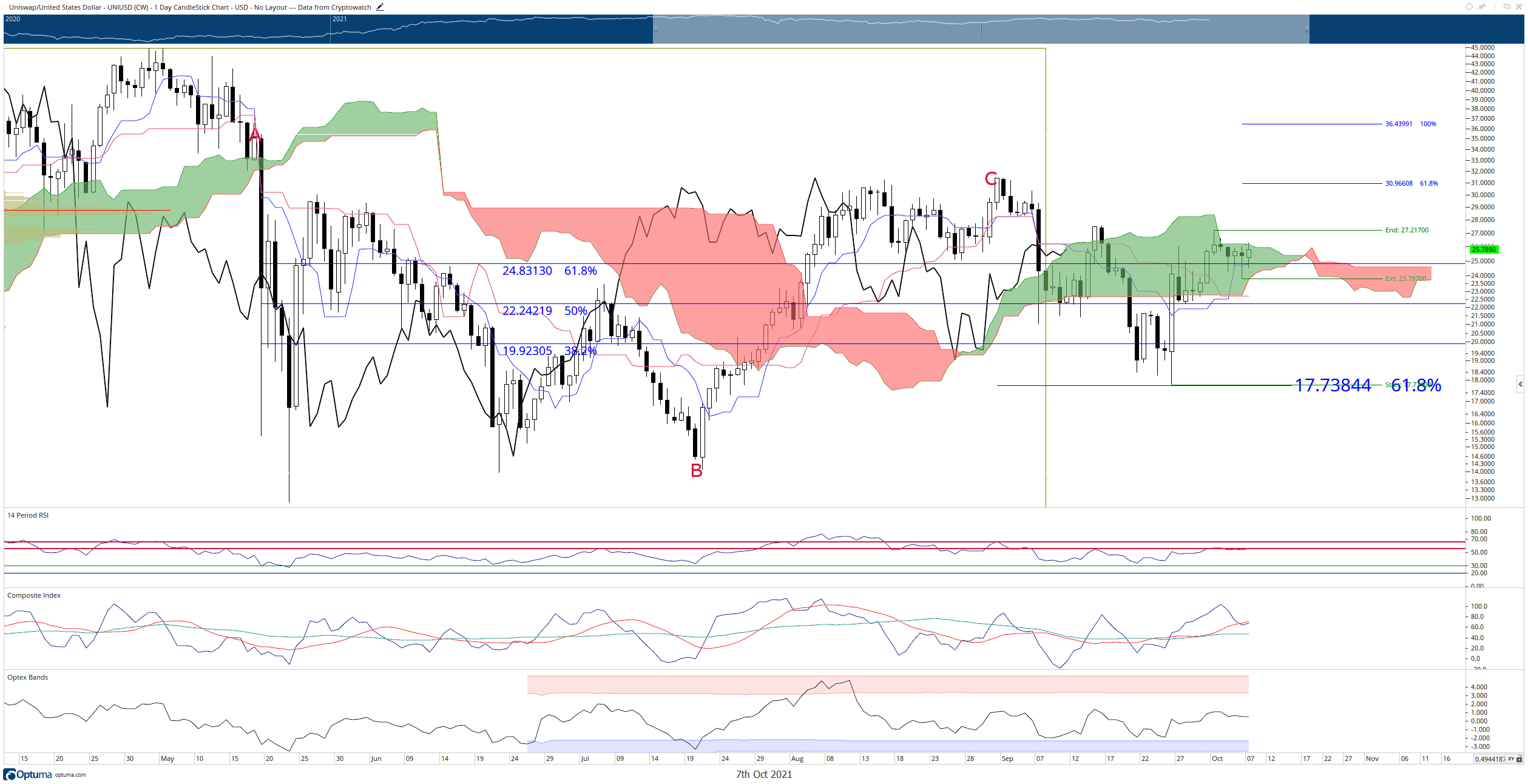 VeChain price has an extremely favorable setup on its $0.002/3-box reversal Point and Figure Chart. The implied target area from a breakout is a 4.75:1 reward to risk ratio, representing one of the best bullish opportunities in the altcoin space.