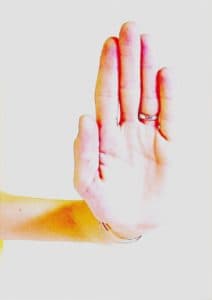 Last month Coinberry became the first "pure-play registered crypto trading platform" in Canada.
At that time, Coinberry CEO Andrei Poliakov commented:
"Canadians have been seeking a safe, trustworthy, and regulated platform to acquire crypto assets for far too long. We are finally thrilled to offer them one."
Regulation is good for digital asset marketplaces as the additional scrutiny creates confidence for the users of the platform. Coinberry will most certainly promote the fact it must comply with the law.
But buried with the approval was the interesting fact that Tether (USDT), a US dollar stablecoin, is banned from the platform. While Bitcoin, Bitcoin Cash, Ether, and Litecoin can be traded, Tether was recognized on the "prohibited crypto assets list."
In June of 2021, WealthSimple Digital Assets, another Canadian platform, received the same restrictions that Coinberry was awarded.
Tether is the most active stablecoin in the digital assets ecosystem with a market cap of over $66 billion. The dollar-based stablecoin streamlines trading of digital assets allowing investors the ability to quickly exit a trade and to park value in something that mirrors the value of the dollar (or another stable asset). But Tether has been the target of a regulatory investigation by the New York Attorney General regarding the digital asset.
Fitch recently cautioned on stablecoins that held only fractional reserves in actual dollars as some issuers hold commercial paper, government securities, and perhaps other assets.
In July, it was reported that Tether may be the target of a criminal investigation by the US Department of Justice.
All the while, the regulatory drums have grown louder as public officials in the US issue statements about the need for greater regulatory oversight of stablecoins in general.
The Ontario Securities Commission explained in the approval filing of Wealthsimple:
"To foster innovation and respond to novel circumstances, the CSA [Canadian Securities Administrators) has considered an interim, time-limited registration framework that would allow crypto asset platforms to operate within a regulated environment, with regulatory requirements tailored to the crypto asset platform's operations. The overall goal of the regulatory framework is to ensure there is a balance between the need to be flexible and facilitate innovation in the Canadian capital markets, while upholding the regulatory mandate of promoting investor protection and fair and efficient capital markets."
This inclination to support innovation is very important and commendable, but it may be a precursor to further scrutiny in the stablecoin space as well as potential enforcement actions. In July, ARCA CIO Jeff Dorman stated: 
"… Tether is the biggest (and only) systemic risk to the digital assets ecosystem" cautioning that it could lose its peg on the dollar and cause a "run on the bank."
(function(d, s, id) {
var js, fjs = d.getElementsByTagName(s)[0];
if (d.getElementById(id)) return;
js = d.createElement(s); js.id = id;
js.src = "https://connect.facebook.net/en_US/all.js#xfbml=1&appId=437085816335667";
fjs.parentNode.insertBefore(js, fjs);
}(document, 'script', 'facebook-jssdk'));