Analysts say Bitcoin price pullback and profit-taking at $50K 'was expected'
Traders say a correction to lower support levels and standard profit-taking was expected after Bitcoin's swift ascension to $50,000. The euphoria seen across the cryptocurrency ecosystem over the past couple of weeks was tampered down on Aug. 26 as an early morning attempt by bulls to push the price of Bitcoin to $50,000 was soundly rejected. 
Litecoin back to the drawing board as LTC rally culminates
On August 16 and again on August 23, Litecoin (LTC) tried to reach the 200-day Simple Moving Average (SMA). Both tests failed and what followed each time was a quick reversal. After August 16, the green ascending trend line, originating from July 21, could provide enough support for buyers to stay in the rally and build up momentum for a second attempt.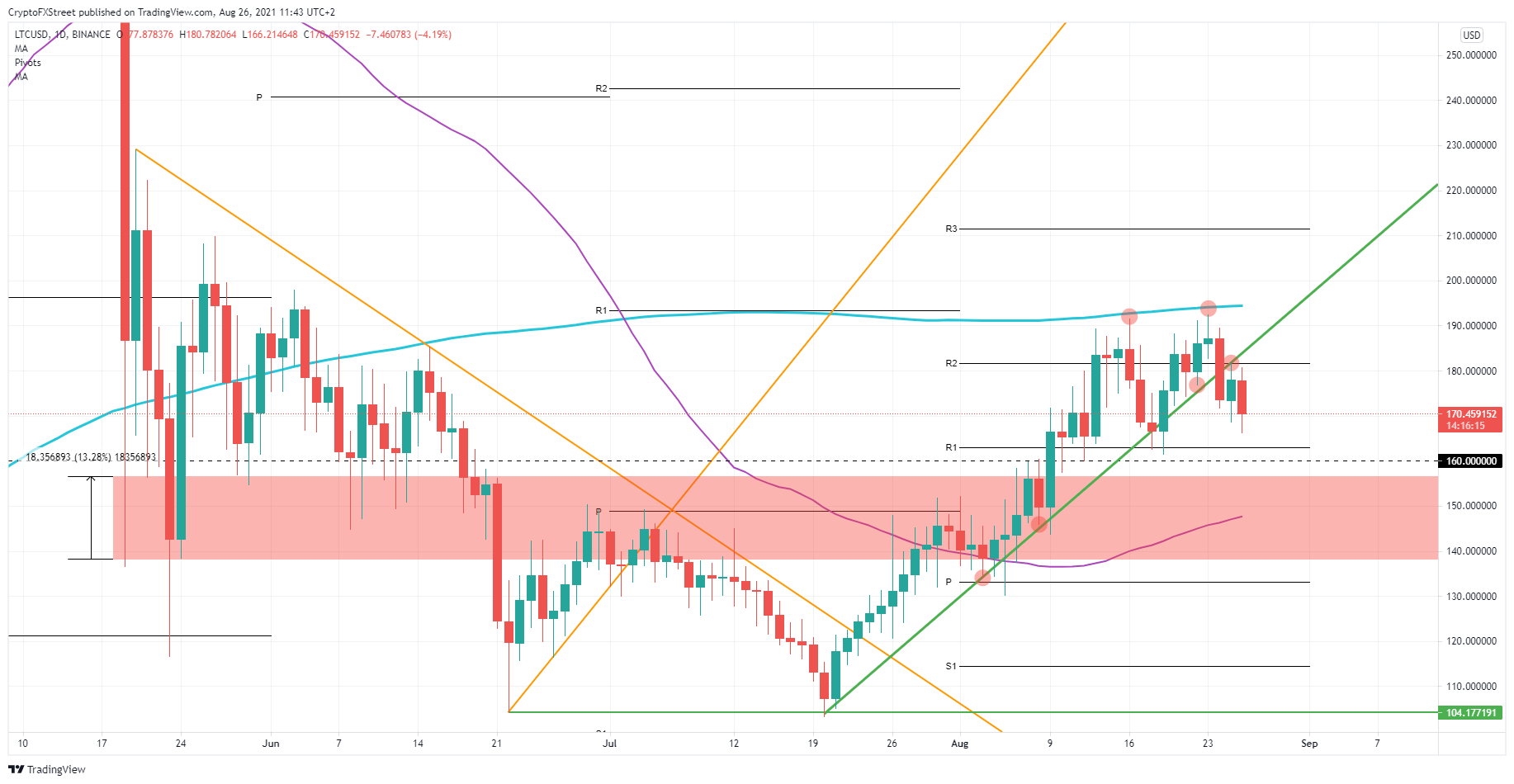 Ethereum Classic price bound for further losses as ETC bears threaten to break support
Ethereum Classic (ETC) is not doing so great these past few days or even two weeks for that matter. After buyers tried to attack $80, price action faded lower, and ETC fell into a bearish triangle. The triangle got formed on August 15 with the last moment when buyers were very much in control.